Unclog Your Life With Professional Portland Drain Repair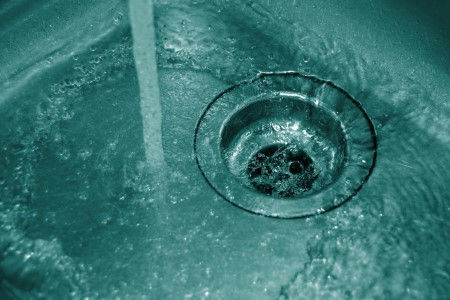 A common issue for every Portland homeowner is running into a drain problem. If you need reliable drain repair service, Mick's Plumbing has got you covered.
Whether your drain is clogged by an unwanted obstruction, or you notice an unusual smell or sound coming from your pipes, it's a good idea to speak with a plumbing repair expert immediately to evaluate the problem. Leaving this problem unattended for a long time can eventually lead to long-lasting issues in your drainage system. If a professional plumber doesn't look at your drain sooner rather than later, you can risk major damage, which can be expensive and time-consuming to fix.
Mick's Plumbing handles all kinds of drain repair issues in the Portland area. No problem is too big or too small for us. We conduct an in-depth investigation to pinpoint the exact source of the issue and then work diligently to fix your drains promptly.
Here are some of the drain repair services we offer:
Drain cleaning for Portland homeowners
Unclogging drains and removing unwanted obstructions
Drain cleaning and maintenance for older homes, or any homeowners who feel their drains need a thorough inspection
Bathroom plumbing repairs and replacements
In-depth sewer pipe investigations, cleaning, and repairs
Hot water heater repairs
Drain clearing
Sewer and drain cleaning
Pipe repairs
Plumbing installation
General drain repairs
No homeowner should have to live with dirty, clogged drains. Even if you are a handy person, we still recommend contacting one of the top drain repair services in the Portland area. Let Mick's Plumbing give you peace of mind today.
Why You Should Hire Us for Your Portland Drain Repair
Mick's Plumbing isn't your average drain repair service. Ever since we opened our doors several years ago, we have established ourselves as a premier plumbing service in the Portland region. We're not just committed to clearing pipes. We're dedicated to ensuring every one of our customers has peace of mind with the plumbing in their homes.
Our plumbers are licensed, bonded, and insured to handle virtually any kind of plumbing issue found in your residence. We're no strangers to drain clogs, hot water heater repairs, major leaks, and pipe repairs. From the moment you call us to set up an appointment, you can relax knowing that you're in good hands. Even after the job is done, we encourage you to follow up with us with any other questions or concerns that may arise.
So, have you noticed an unusual smell emanating from your sink drain? Is the water in your toilet taking forever to flush? Are there strange gurgling noises coming from your shower drain? Don't let these go unattended. You could have a significant drain issue on your hands. Give Mick's Plumbing a call as soon as possible, and we'll get to the bottom of the problem right away.