Gresham's Leader in Plumbing Services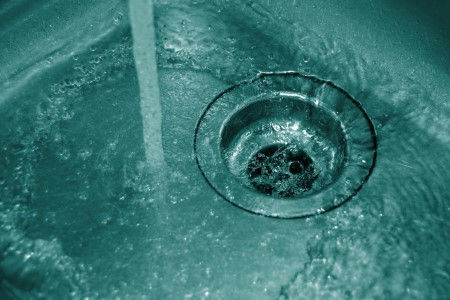 It can be difficult for homeowners to find a reliable plumber in Gresham, OR, nowadays. Thankfully, Mick's Plumbing has got you covered for all your plumbing needs.
For the past several years, Mick's Plumbing has been servicing the Gresham community and helping countless customers with their home plumbing. Our staff of experienced and knowledgeable employees know their way around virtually every aspect of home and commercial plumbing, and we have yet to come across a problem we couldn't handle. If you want a dependable plumber for your Gresham home, Mick's Plumbing should be your number one choice.
Here are a couple of the services we offer for our clientele:
General plumbing repairs
Drain cleaning and repair
Sewer line repairs
Water treatments
Water softeners
Hot water heater repairs, replacements, and installations
Sink, faucet, and toilet repairs and replacements
Full-sized kitchen remodeling
Bathroom remodeling
Basement refinishing and remodeling
Lite commercial plumbing
Gresham homeowners have been blessed with Mick's Plumbing services for years, and they couldn't be happier. If you're in need of an experienced plumber to look at your home, we recommend that you call us right away.
When to Call a Plumber for Your Gresham Home
Your Gresham home's plumbing is its lifeblood. One small leak can cause larger issues around the home, which is why you need to address them as soon as possible. In most instances, you will want to hire a professional plumber to take a look to ensure problems are properly diagnosed and resolved without further complications. Below you will find the most common times to call Mick's Plumbing.
Your toilet is overflowing - Sometimes, a toilet can overflow due to a clog or obstruction. Your first instinct may be to get an auger or a plunger and attempt to fix it yourself. If your toilet does not stop overflowing, it's a good idea to call a plumber to come take a look.
You notice unusual smells or sounds - Your plumbing has a way of alerting you of issues by various smells and sounds. Gurgling in your drain could mean that there's an obstruction deep down in your pipes. A foul odor might be caused by accumulated food or bacteria. Whatever the reason, if you sense an odd smell or sound coming from any of your pipes or plumbing fixtures, we recommend you contact us.
You find puddles - Unusual puddles around toilets, sinks, or water heaters are a major indication of a leak. Most leaks are hard to notice until you spot a puddle, which is why you need a professional to conduct an inspection. The moment you notice an unusual puddle around your home, it's time to start evaluating your plumbing.
If you've seen, heard, or smelled any of these warning signs around your Gresham home, please give us a call right away, and we'll help you find a solution.