Mick's Plumbing: Happy Valley's Premier Plumber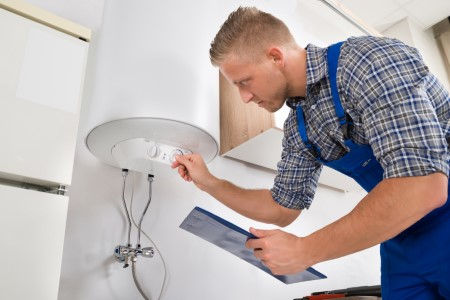 The residents of Happy Valley deserve only the best, most reliable plumber to service their homes. That is why Mick's Plumbing has been dedicated to delivering unparalleled plumbing solutions since we opened our doors several years ago.
No matter what kind of plumbing problem you face, we're ready to help you. We've been assisting countless customers across the Happy Valley region for years, and we have yet to encounter a problem that was too big or too small for us to address. If you want a quality plumber who will deliver 100% satisfaction, then we're the number one choice for you.
Call Mick's Plumbing to assist you with any of the following:
General plumbing repairs, including toilet clogs or drain repairs
Drain cleaning
Sewer line repairs
Water treatments
Hot water heater replacements or installations
Water softeners
Sink, faucet, and toilet repairs
Kitchen remodeling
Bathroom remodeling
Basement remodeling and refinishing
Lite commercial plumbing
Our staff of knowledgeable, experienced plumbers will work with you to diagnose a problem and find a solution. We're dedicated to customer satisfaction, and we know you'll be happy with our work.
Reasons to Call a Plumber for Your Happy Valley Home
You don't need to wait until your pipes are gushing water to call a plumber. There are numerous instances where you want a professional to come to take a look at your home's plumbing sooner rather than later. Some are obvious, while others require sharp eyes. If you're a homeowner in the Happy Valley region, be on the lookout for the following signs:
You smell a foul odor in your sink or drain - A foul odor coming from your drain or sink is often caused by food, bacteria, sediments, and other foreign bodies. In some cases, it can be mold or mildew, which can be harmful to residents if left unattended. Speak with a plumber if you notice a consistent foul odor coming from your plumbing.
You hear gurgling in your drains - When there is an air pocket trapped in your plumbing, it can cause unusual gurgling sounds to come from your drain. These air pockets are usually the result of large obstructions deep within the pipes, and it will take more than just a plunger or an auger to clear them out. You need a professional to help.
Your toilet is overflowing - A toilet can start to overflow if there is a clog, which you may be able to fix with a plunger. However, if this doesn't work, and the toilet rapidly continues to overflow, you need to speak with a licensed plumber immediately.
Happy Valley residents can have peace of mind knowing that they have Mick's Plumbing ready to help them with their plumbing needs. You don't have to worry about whether your problem is too big or too small. If you're concerned about any plumbing issues around your home, we encourage you to call us today.