The Plumber in Tigard You Can Trust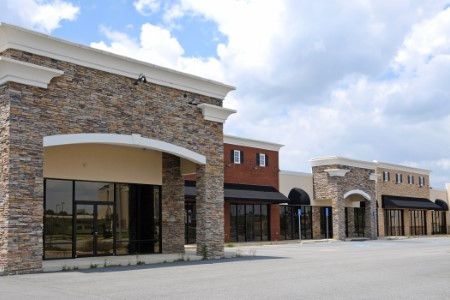 When Tigard homeowners face plumbing problems, they know exactly who to call. Mick's Plumbing has been recognized as the top plumber contractor in the region for several years, and we're dedicated to helping the community with all their plumbing needs.
Ever since we've opened our doors, we've been helping customers all over Tigard with various plumbing issues and projects, ranging from clogged drains to overflowing toilets, to large-scale kitchen and bathroom remodels. One of our principles is that no project is too big or too small for us to handle, and no matter what kind of plumbing dilemma you face, we'll work with you to find a solution.
Mick's Plumbing offers the following plumber services in and around the greater Tigard region.
General plumbing repairs
Water treatment
Water softeners
Drain cleaning and clog removal
Sewer line repairs
Hot water heater repairs, replacements, and installations
Sink, faucet, and toilet repairs and replacements
Full kitchen remodels
Bathroom remodeling
Basement remodeling and refinishing
Lite commercial plumbing
Our staff of experienced and knowledgeable plumbing experts are committed to ensuring every single one of our clients is left satisfied with our work. If you're a Tigard resident in search of a number-one plumber, call us today.
Why You Should Call a Plumber for Your Tigard Home
As a Tigard homeowner, one of your responsibilities is ensuring that your plumbing is running smoothly and free of defects or damage. Even though you may be handy yourself, there are certain times when you encounter a plumbing issue that is out of your scope, which is when you need to call a plumbing expert. Here are a few instances where you'll want to reach out to a plumbing contractor.
Your toilet is overflowing
Having a clogged toilet can be both annoying and inconvenient. Using a plunger or an auger may remove the clog or obstruction. Still, in some instances, there could be underlying problems causing the overflow. It's better to be safe than sorry, so we recommend letting a plumber come take a look.
You smell something foul in your drains or sink
It's normal for your sink to have a slight odor, especially after you've used it. However, if you notice a perpetual foul smell, it could be because there is food, bacteria, mold, or other particles stuck in your pipes. If left alone long enough, this can lead to costly damage to your plumbing system.
Have you heard weird gurgling sounds coming from your drain? This is typically due to air pockets trapped in the pipes, which are caused by obstructions such as hair, soap scum, and other debris. Make sure you address gurgling sounds right away.
Managing your home's plumbing might seem like a daunting task, which is why Mick's Plumbing is here to help. If you're worried about any plumbing issues around your home, we encourage you to contact us today.