Mick's Plumbing: Beaverton's Premier Plumber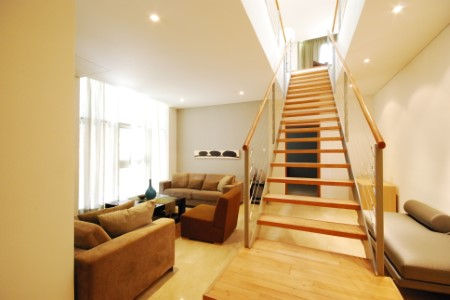 Beaverton residents looking for a reliable, experienced plumber: your prayers have been answered! Mick's Plumbing is the premier plumber in the Beaverton region, and we're ready to assist you with all your plumbing needs.
When you hire Mick's Plumbing, you are putting your home's Plumbing into good hands. Our staff of experienced, knowledgeable plumbers has been servicing the greater Beaverton area for years, and we have made a name for ourselves as some of the best plumbers in the business.
Mick's Plumbing offers the following plumber services for Beaverton home and commercial property owners:
General plumbing repairs
Drain cleaning
Sewer line repairs and maintenance
Water treatment
Hot water heater repair and replacement
Water softeners
Sink, faucet, and toilet repair and replacements
Kitchen, basement, and bathroom remodeling
Lite commercial plumbing
When it comes to Plumbing, we've seen it all. No problem is too big or too small for us. If you need professional and reliable plumbing service in the Beaverton area, call Mick's Plumbing today.
When You Should Call a Plumber for Your Beaverton Home
You may not realize it, but there are plenty of aspects of your home that rely on proper Plumbing. While you may be a handyman yourself, it's still advisable to contact a professional plumber in certain instances. Making one mistake while trying to address even the smallest plumbing issue can lead to expensive, time-consuming repairs down the road. Here are just a few instances where you should contact a professional to come inspect your home plumbing:
You notice a foul odor coming from drains and sinks - Food, bacteria, and other debris can accumulate in backed up or clogged sinks and drains. The longer these go unnoticed, the more damage they can potentially cause. Have a certified plumber take a look at your drains if you notice a smell that won't go away.
You hear unusual noises around appliances - Many pipes and utilities around the home make noises from time to time. Still, certain sounds are worthy of your attention. Gurgling sounds coming from your drain often mean there is an obstruction deep in your pipes. Have someone come take a look at your noisy drain or sink to find the problem.
You spot puddles of water - If you see puddles around the home, especially around your toilet, water heater, or sink, it's a good idea to call a plumber immediately. These could be the result of a minor leak but left unattended, they can cause long-lasting damage to your home.
Mick's Plumbing is the top plumbing contractor company in Beaverton. Whatever plumbing problem you have, whether it's a clogged drain or a broken water heater, we're ready to help you. Contact us today and see how we can help you with your plumbing emergency.