Basement Remodeling In Portland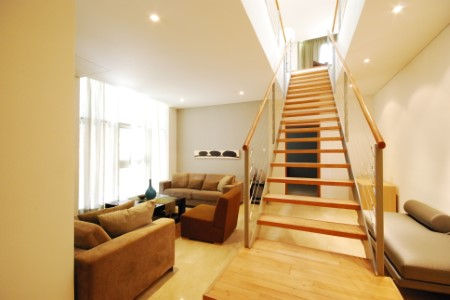 For many Portland homeowners, the basement is the central hub for a majority of your residence's plumbing. That is why, if you're planning a full-scale basement remodeling project, you'll want to hire a top-rated plumbing expert, such as Mick's Plumbing, to help you.
Basement remodeling in Portland is no simple task. There are many factors you need to consider before you start taking a hammer to the walls, which is why we recommend contacting an expert Portland plumber.
When you hire Mick's Plumbing to help you with the basement remodeling project, you're hiring one of the top plumbing companies in the region to take the stress off your hands. We have the experience and knowledge to make the basement remodeling process as simple and painless as can be.
You won't have to worry about shoddy workmanship, unfriendly contractors, or incredibly high invoices when you work with Mick's Plumbing. We work with you to deliver reasonably priced, high-quality plumbing work.
Hiring Portland's Top Basement Remodeling Specialists
For the past several years, Mick's Plumbing has become known as a top plumbing contracting company in the Portland region. We have worked with countless customers since we first opened our doors, and we have made sure that every one of them has been satisfied with our results.
Once you've decided to hire us to handle your basement remodeling project, you've officially put your project into expert hands. We have the tools, experience, and knowledge to ensure that your remodel is carried out seamlessly with as little hassle as possible. We will keep you informed every step of the way and let you know of any potential issues that may arise (though this is rare).
After the remodel is complete, our work still isn't over. We encourage our clients to follow up with us several weeks after the project to let us know what they think. If there are any questions, comments, or concerns, we'd love to hear about them. When you work with Mick's Plumbing, you're part of our clientele family, and we want to ensure you're 100% satisfied with our work, even long after the job is done.
Are you ready to start a significant basement remodel in your Portland home? Make sure to reach out to Mick's Plumbing and let our experts help lighten the load. You have our guarantee that your basement will look great after our work is complete.